Marvel Studios' new and highly anticipated six-episode series "Loki" launches today, June 9 exclusively on Disney+ Hotstar, featurin...
Customers will soon be able to bundle Netflix with Astro packages and enjoy greater convenience and value KUALA LUMPUR, 24 June 2021...
Kuala Lumpur, 16 February – Astro introduces the Ulti Box, the latest addition in its series of connected boxes. Following the succe...
The highly anticipated sequel to Malaysia's first mafia family comedy airs on December 3, 2020 across Viu's 16 markets PCCW (SEHK:00...
Voiced by a global cast, the crime thriller podcast is an immersive audio drama with a unique dual ending, giving listeners the powe...
Celebrating the fifth anniversary of one of Korea's biggest groups, BLACKPINK: THE MOVIE will give fans a special behind-the-scenes...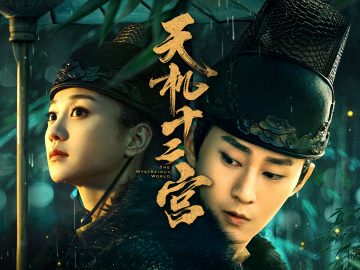 Year 2020 has never been easy for us yet the greatest love of all should be able to overcome all the hardships we are going through....
SEASON 4 TO PREMIERE EXCLUSIVELY ON DISNEY+ HOTSTAR, LAUNCH DATE TO BE ANNOUNCED SOON FEATURING TWO NEW MOUSEKETEERS, SOCIAL MEDIA P...
Special Look at Series from Lucasfilm Now Available  "Star Wars: Visions" Premieres September 22 Exclusively on Disney+ Hotstar Toda...
KUALA LUMPUR, JULY 7 2021 – Put on your funny hats and don't miss the first two episodes of "Monsters At Work" as the new Disney+ Or...