The Asian streaming platform highlights entertainment as a force for unity among Malaysians KUALA LUMPUR, 27 August 2021 – Wit...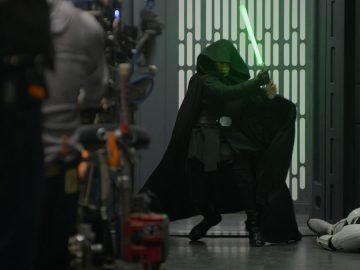 Special Episode Premieres August 25 Exclusively on Disney+ Hotstar Disney+ Original Series from Lucasfilm Garners 24 Emmy Nomination...
Stuck at home? Fear not, as iQiyi is here to save the day!  Get comfy on the couch and gear up as iQiyi's latest releases are all se...
KUALA LUMPUR, July 14, 2021 – The mysteries behind the Time Variance Authority will soon be unveiled with the final episode of "Loki...
  New Trailer and Poster Now Available for Marvel Studios' First-Ever Animated Series KUALA LUMPUR, July 9, 2021 – Disney+ Hotstar u...
MasterChef Australia is back, and it's bigger and bolder than ever before. Returning for its 13th incredible season, the ratings jug...
KUALA LUMPUR, JULY 7 2021 – Put on your funny hats and don't miss the first two episodes of "Monsters At Work" as the new Disney+ Or...
Special Look at Series from Lucasfilm Now Available  "Star Wars: Visions" Premieres September 22 Exclusively on Disney+ Hotstar Toda...
Key Art for the New Marvel-Themed Short from "The Simpsons" Available Now KUALA LUMPUR, July 1, 2021 – Today, Disney+ Hotstar...
Customers will soon be able to bundle Netflix with Astro packages and enjoy greater convenience and value KUALA LUMPUR, 24 June 2021...