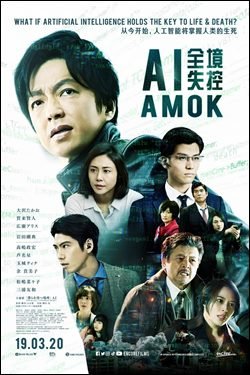 Artificial Intelligence has permeated every aspect of planetary life in 2030. Tokyoites experience AI in every aspect of their lives...
A film about Natasha Romanoff in her quests between the films Civil War and Infinity War. Genre : Action, Adventure, Sci-Fi Duration...
Ray Garrison, a slain soldier, is re-animated with superpowers. Genre : Action, Drama, Sci-Fi Duration : – Director : Dave Wil...
The epic next chapter in the cinematic Monsterverse pits two of the greatest icons in motion picture history against one another ...
A man travels in time from the year 2027 to relive his school years and to correct a bad decision. Genre : Animation, Romance, Sci-F...
Armed with only one word, Tenet, and fighting for the survival of the entire world, a Protagonist journeys through a twilight world...
When Cecilia's abusive ex takes his own life and leaves her his fortune, she suspects his death was a hoax. As a series of coi...