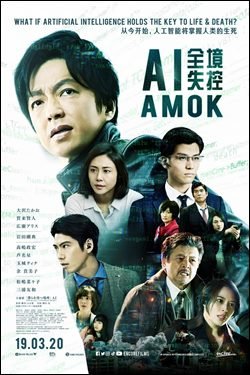 Artificial Intelligence has permeated every aspect of planetary life in 2030. Tokyoites experience AI in every aspect of their lives...
Armed with only one word, Tenet, and fighting for the survival of the entire world, a Protagonist journeys through a twilight world...
A film about Natasha Romanoff in her quests between the films Civil War and Infinity War. Genre : Action, Adventure, Sci-Fi Duration...
Ray Garrison, a slain soldier, is re-animated with superpowers. Genre : Action, Drama, Sci-Fi Duration : – Director : Dave Wil...
When Cecilia's abusive ex takes his own life and leaves her his fortune, she suspects his death was a hoax. As a series of coi...
A man travels in time from the year 2027 to relive his school years and to correct a bad decision. Genre : Animation, Romance, Sci-F...